This site holds information about the OAIS Reference Model.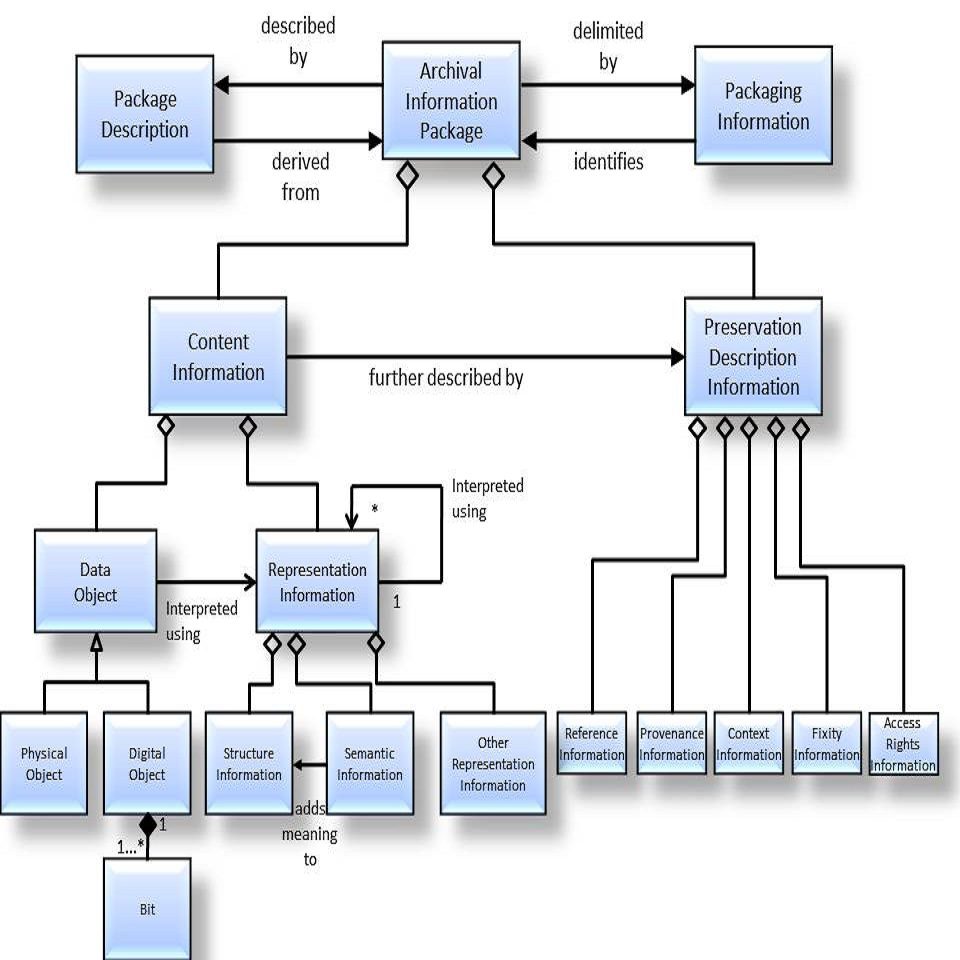 OAIS Overview
The Reference Model for an Open Archival Information System (OAIS) was developed for use in facilitating a broad, discipline independent, consensus on the requirements for an archive or repository to provide long-term, preservation of digital information. It was also intended to support the development of additional digital preservation standards.
An OAIS is an archive consisting of an organization of people and systems that has accepted the responsibility to preserve information and make it available to a Designated Community. The standard defines a set of responsibilities that an OAIS archive must fulfil and this allows an OAIS archive to be distinguished from other uses of the term archive.
Since its adoption as both a Consultative Committee for Space Data Systems (CCSDS) and an ISO standard, the OAIS Reference Model has been welcomed and widely adopted by virtually all types of digital preservation communities. Most modern digital preservation initiatives reference the OAIS Reference Model standard. It has also been widely used by organizations to inform their implementations of new or upgraded preservation systems.
The draft of version 3 of OAIS is available at the CCSDS site.
This will be going through formal review by CCSDS/ISO.
The Word file has tracked changes containing comments with references to the http://review.oais.info website so that SC#22 refers to http://review.oais.info/show_bug.cgi?id=22  which contains the discussion and resolution of the change
Information about and training for ISO audit and certification of repositories which wish to prove themselves trustworthy (ISO16363)
Check how well you understand OAIS by taking this quiz.
For OAIS related training see the PTAB ISO 16363 site